People have been loving Dori Balm for 23 years and the company has grown by word of mouth because people find it so effective. Customers report experiencing reparative benefits for bruising, sore muscles, muscle recovery after working out, neuropathy, nerve pain, arthritis, joint pain, inflammation, skin rashes, bug bites, burns, poison ivy, eczema, sun burns, chapped lips, itchy allergy eyes, dry skin, and so much more.

This terpene rich balm was created to help you feel better.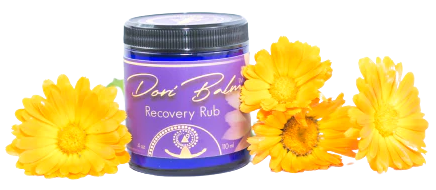 Originally developed by Dori Edwards to soothe and recovery her muscles so she could perform the next day during her dance career, she soon discovered the balm worked for a multitude of ailments. She blended concentrated hemp oil with aromatic and medicinal herbs into a skin-loving salve. A treat for the senses, Dori Balm is a deeply emollient and effective treatment for anywhere that is achy or irritated. Use Dori Balm to ease and calm. Find soothing moisture and healing alchemy within this potent potion.